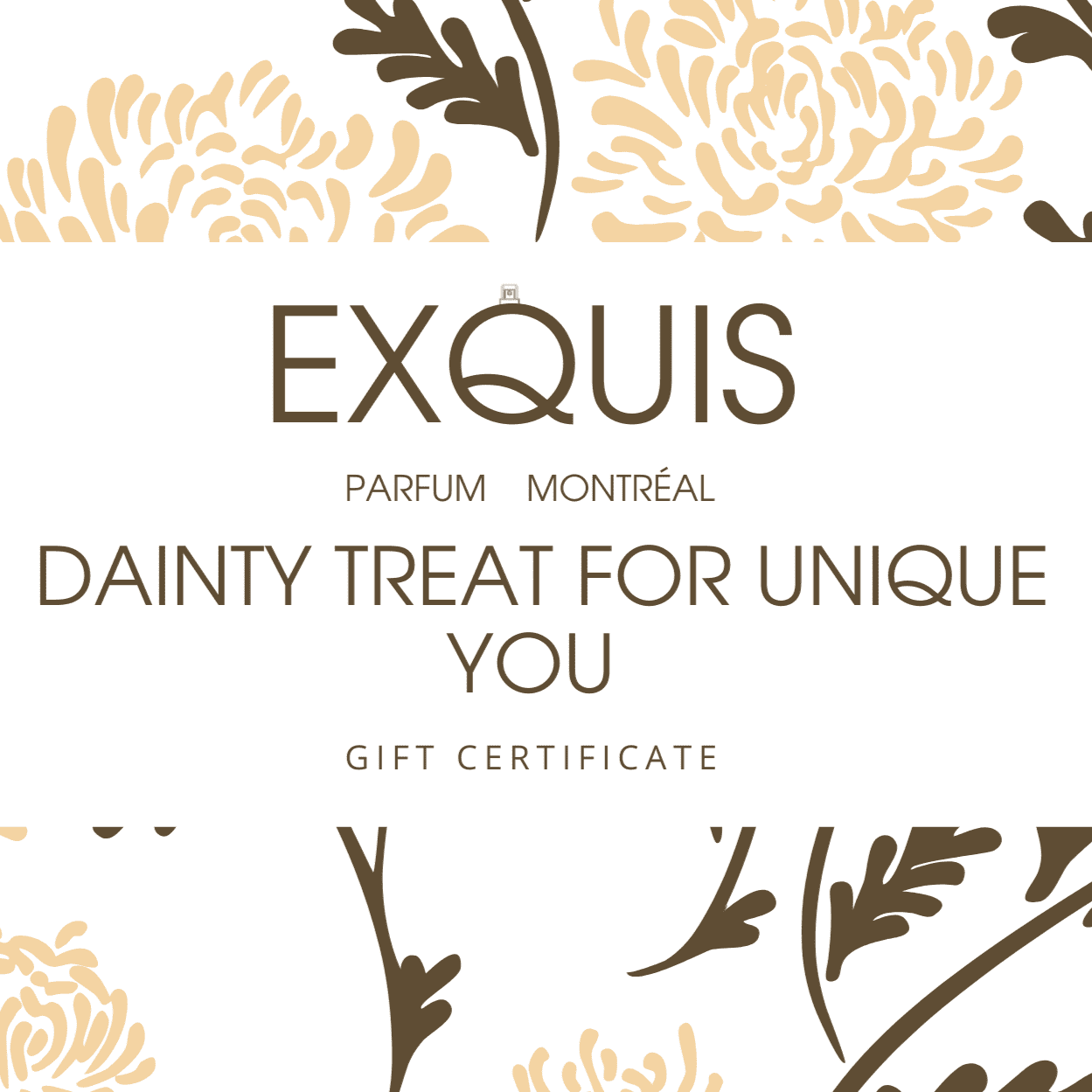 The Parfum Exquis e-gift card offers unparalleled flexibility and convenience. It has no expiration date, meaning you can redeem it at any time that suits you. Moreover, it is flexible, allowing you to use it on any of our wide array of niche perfumes and luxury scents. This makes it a perfect gift or treat for yourself!
Redeeming your Parfum Exquis e-gift card is a breeze. Simply select the products you want to purchase and proceed to checkout. At the payment page, enter the unique code provided on your e-gift card. The corresponding amount will be deducted from your total purchase. If the value of the e-gift card doesn't cover the full amount, you'll have the option to pay for the remaining balance using your preferred payment method
The Parfum Exquis e-gift card is the perfect gift for perfume lovers for several reasons.
Firstly, it allows the recipient the joy of choosing their own scent from our diverse collection of niche and luxury fragrances.
Secondly, it comes with the convenience of being able to be used anytime due to its no expiration policy.
Finally, it presents a flexible option as it can be used to purchase anything from our store. It's a thoughtful, personal, and flexible gift option.